PLUTO – DOG TRAILER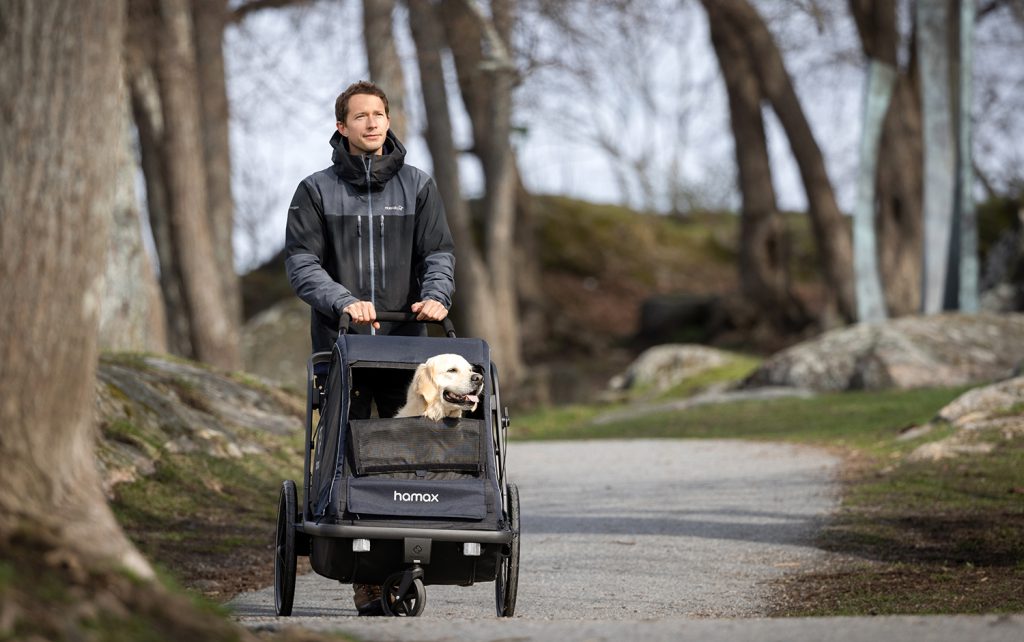 PLUTO – DOG TRAILER
Transportation
Innovative, high-quality and well thought-out, these attributes describe the new multi-purpose dog trailer from the brand Hamax. This is a successful example of a modern and tidy design combined with lovingly designed details to create a functional and high-quality product. The high-quality dog trailer with smart solutions and the utmost dog comfort was developed in conjunction with vets and dog owners.
.
SERVICE
User tests and analysis, space definition, folding and function tests, ergonomics, usability tests, design, construction and technical definition
MATERIAL
PA, aluminium, fabric
CUSTOMER & YEAR
Hamax, 2023
The main requirements of the product – from its transportability in a vehicle to its space-saving storage and ease of use – were specified in the early phases of the development process. Comprehensive usability tests, user analyses of competitive products and current market leaders crystallised the most important requirements and the must-haves for this new premium product from the brand Hamax.
The innovative and internally developed folding and opening mechanism for simple and clear use, make the dog trailer a unique and daily companion for every bike-enthusiast dog owner. A removable, changeable and easy to clean fabric cover, good ventilation and shade, an easy to use parking brake, the low step-in and gravity point for stability, very visible reflector stripes and safety hooks to keep the dog on a leash in the trailer are only some of the features of the new dog trailer.
TECHNICAL FACTS
Weight M: 14.65 kg
Max. Load M: 35 kg
Max. Load L: 45 kg
Size M folded: 93 x 57 x 31 cm (without tyres and tow bar)
Size M assembled: 93 x 69 x 82 cm (including tyres and tow bar)