Schleich JETPACK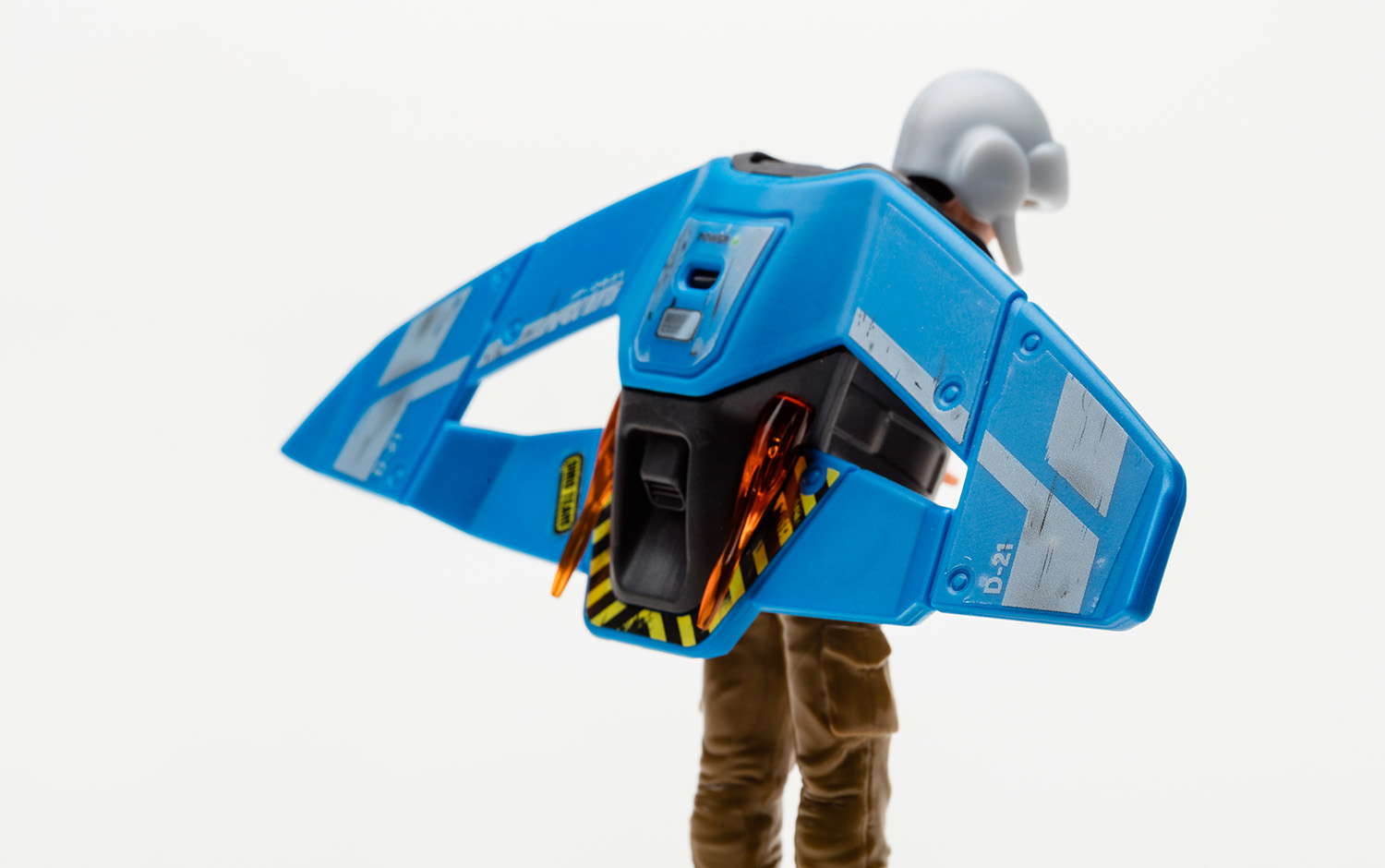 JETPACK
Toy
Designed with emotion, modelled in detail, lightning-fast and manoeuvrable! Ambitious high-grade design and sophisticated technical preparation go hand in hand when developing a toy that is both emotive and detail-specific that children can enjoy for a long time.
SERVICES
Design, data production, technical implementation, plastic design
MATERIAL
Individual parts can be separated by material type by POM, PP, PC
CUSTOMER & YEAR
Schleich, 2020
From the early design phase the whiteID "Toy Development Team" focused on the technical feasibility and the fixing of the Jetpack to the figures. Ultimately the ideal solution is playful in its design whilst still ensuring no future accidents...
The lightning-fast and manoeuvrable Jetpack consisting of a rocket backpack, jet stream, helmet and staff weapon with a catch loop expands the dinosaur games world by letting figures from the dinosaur world chase the flying dinosaurs. The colour scheme and stickers give the product a final flourish, creating something very special.
TECHNICAL FACTS
Recommended age: 4 to 12 years
Dimensions: 10 x 10 x 15 cm