SUV WITH HORSE TRAILER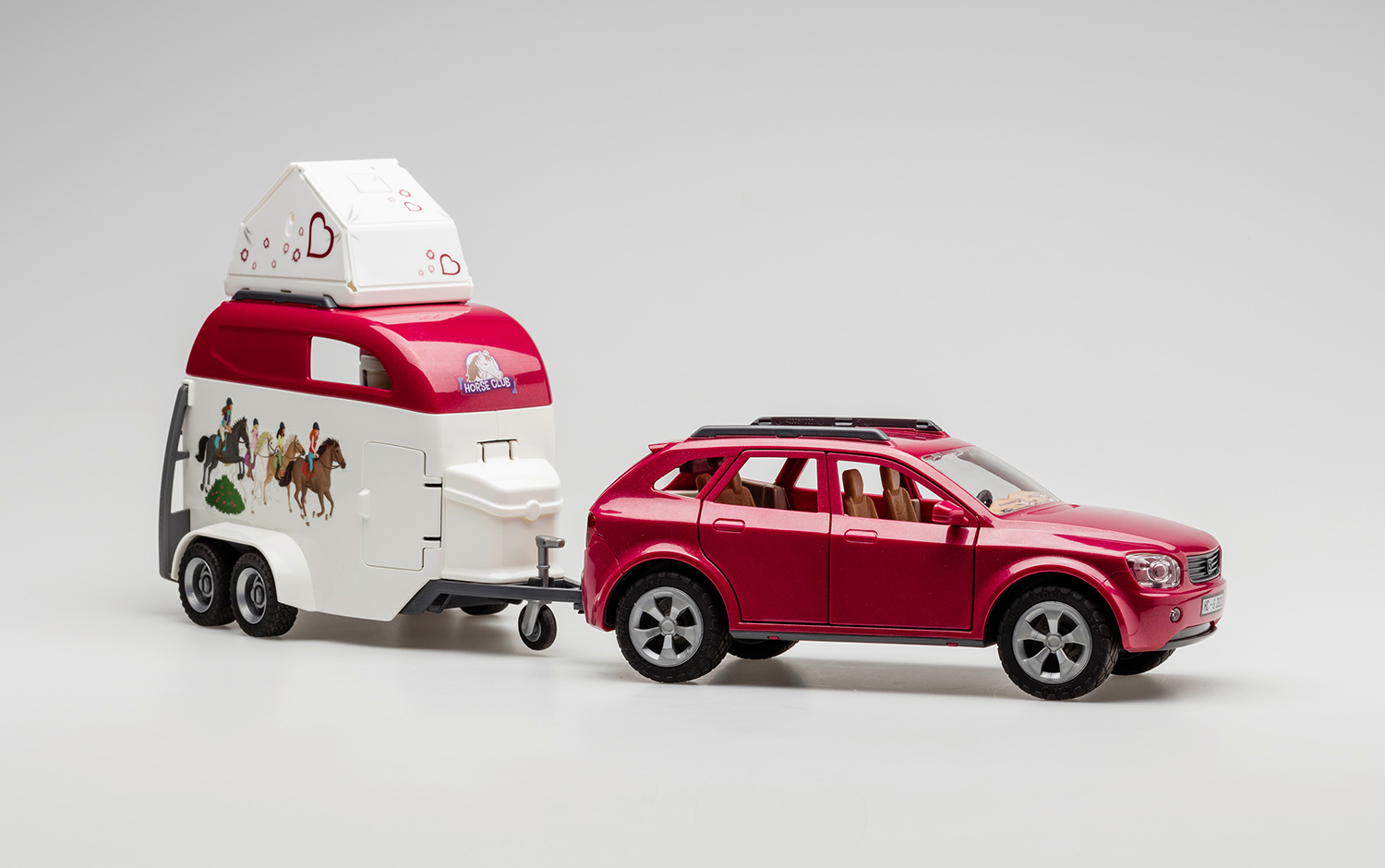 SUV WITH HORSE TRAILER
Toy – transportation design
Complex, high-quality technical design. The SUV with horse trailer expands the Horse Club theme range by adding a modern, highly detailed vehicle.
The very realistic vehicle in scale 1/18 offers many features and various options for play. Of course the doors open and close. The seats in the spacious SUV can be folded down to create a large loading area, where the folding tent and many accessories can be stowed. The trailer is linked to the SUV with a towbar and can be uncoupled at any time, when the SUV is to be used separately. The tent can be set up on the roof of the SUV or trailer and can easily be accessed with a detachable ladder.
In collaboration with the design and development team of Schleich, the team at whiteID have once again succeeded in developing a toy that children will love. There are no limits to the imagination, and the toys encourage children to come up with ever new creative stories for Hannah and to join her in new adventures.
TECHNICAL FACTS
Recommended age: 5 to 12 years
Dimensions: 50 x 20 x 22 cm
SERVICES
Design, data production, technical implementation, plastic design
MATERIAL
Individual parts can be separated by material type (ABS, TPE, POM, PP, PC, PA)
CUSTOMER & YEAR
Schleich, 2020